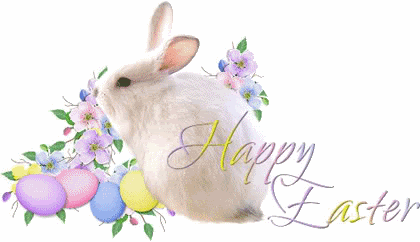 I hope all my friends and readers had a very Happy Easter. On Saturday Mom had her big dinner. We had ham and all the trimmings. It was delicious, as always.
Sunday was quiet here. Hubby and I went to the fleamarket and looked around and then went for a short drive. It was cooler today than it has been, but still a beautiful day.
Mom went to my sister's last night. She lives in the same city where Josh is in hospital, so they went to see Josh. My sister can't get in, but took Mom. There has been some changes since I last posted.
Last Tuesday, Josh had a set back and had a seizure. That worried us all of course, but today the nurse says there has been a few changes for the better. He sometimes responds when the nurses ask/tell him something. He opens his eyes briefly. His right hand, that had been icey cold since the accident was warm. He moves his left leg apparently but not his right.
The nurses are hoping for him to wake up now, so he's no longer getting the heavy sedation that he was.
Thanks to all who have been praying. This good news was a wonderful blessing to our family.
NOTE: I've decided for the time being that Mrs. Nosey is not going to make my blog go private. I will just have to be more cautious about what I post.