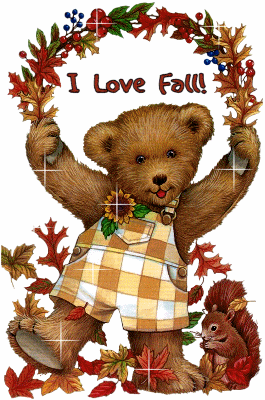 Yes, I do love fall. The sights, sounds and fragrances are soothing to me. It is a time for getting in the harvest and preparing for winter and today, that is just what we did.
Brandon and Jordan came over around lunch time. We had lunch, took Dakota to the dog park for an hour and then came home to settle into work. Brandon helped hubby put all the gardening tools away for the coming winter. They winterized the lawn mower and then put up the outside Christmas decorations. It will be too cold to do it later, as my deer have to be anchored in the ground. Today was a beautiful day to do outside chores. They also put the garden ornaments in the basement.
While they were doing that, Jordan painted the inside of my bottom cupboards. He was just the right size, as he could get right into the cupboard. He had never painted before and he did a great job. Now all hubby and I have to do is put all the cooking utensils back and everything will be nicely organized.
The boys both did a terrific job today and they felt good about themselves because they are learning. Brandon now knows how to winterize a lawn mower and Jordan knows how to paint cupboards.
It was a beautiful day out. The sun was shining and there was a strong breeze, but it was a great day to get everything organized and have some fun with Dakota.