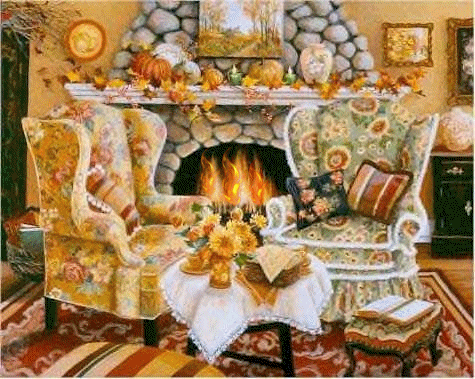 Today was a busy day. I had photos to upload to show you what hubby and I were up to, but when I tried to upload my photos to the computer, I couldn't. For some reason with all the things that the techs have been doing, the feature that allows me to upload from my camera was greyed out and I have no idea how to fix it. *sigh* However, I do expect that if I uninstall and reinstall my camera software that my problem will be solved. But not tonight...maybe tomorrow.
First thing this morning hubby and I tore the living room apart. We got rid of some stuff that we haven't used in a while and cleaned out all the nooks and crannies. We took down the curtains, soaked them in the washer and went to run some errands. When we returned home, he washed the windows and the sashes and sills and then we ran the washer and put the curtains back up. What a difference it made. Windows are glistening, pine*sol fragrance fills the air and everything looks and feels so much better. Tomorrow we will continue to spruce things up and then clean the laminate floors.
All of this work has left us both exhausted, but at the same time, we're feeling great because everything is beginning to sparkle and we're hoping the living room will be completely cleaned from top to bottom tomorrow.
I'm glad we got this burst of energy. Next, we will do the kitchen. We're hoping for a new coat of paint and the laying of a new floor before Christmas. Time will tell. It depends if our newfound energy holds out.