I received the award below from Sammi, Tina, Storyteller and Hootin' Anni. Anni was the first to pass it along to me and this is the translation:
Translating the gift from Portuguese to English, it means: "This blog invests and believe the proximity' (meaning that blogging makes us 'close' -- being close through proxy) ... a LOVELY sentiment!
Thanks, Ladies. Each of you mean a lot to me, as does your friendship.
The award below was passed on to me by Storyteller and Jojo. It is beautiful and I'm touched by your generosity. I'd like to pass this on to everyone who leaves a comment on this post.
The Best Friends Forever Award was given to me by Pea. I would like to pass this on to all of the authors of blogs that I follow. So if you see my avatar in your followers, be sure to snag this one.
This delightful "You Rock" Award is from Tina. She and I met a number of years ago when we both wrote for the same website. We have kept in contact ever since. Thank you, my BFF. Be sure to take a copy of the above award. I value your friendship.
Storyteller created this award and passed it on to all of those who commented on a particular post. You did a great job with this, my friend.
The award below is also from Storyteller and I love it. Thank you, my friend for your generosity. If any of my visitors would like a copy of this award, feel free to take it.
And yet another from Storyteller. Wow! I have a fan and a very generous one at that. LOL Thank you so much. This one is cute. I would like to pass this on to everyone on my blogroll. If your name is there feel free to take a copy. Mike, be sure you take a copy of this one.
Storyteller
asked some of her friends to comment on some awards she had made and I did so. She awarded all who commented with the cute award below. It is adorable.
Thanks to everyone who has presented me with an award. I value each of them and will add them to my awards page as soon as possible.
I would like to present all of my friends with this animated friends button. Right click and "save as." Since blogger doesn't like animated graphics, upload it to photobucket and then add the HTML that's provided to place it on your blog.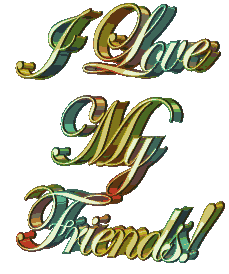 Have a great Thursday. ~Blessings, Mary~
Reminder: Exactly three months from today is Christmas Day. LOL