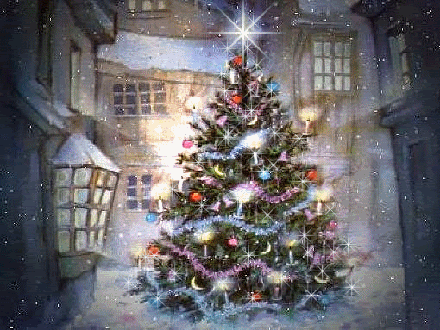 It must be Christmas. This week has been full of surprises. Some came in the mail and one via hubby. It all started last Sunday morning when a knock came at the door. Lo and behold, there was the Canada Post delivery driver and in his hand was a parcel. Canada Post never delivers on weekends and I certainly didn't expect them to deliver on Sunday. The driver explained that in the month of December they always work weekends.
I brought the parcel into the house. The box was pretty battered and I hoped that whatever was inside was safe.
Seems this parcel had been in the mail since November 17th The only thing I can figure out is that it was held up in Customs for some reason.
This is what was inside. The beautiful scarecrow lady that Sandy, from
Flip Flop Floozie
, had told me she would send me. I had commented on how much I liked her and Sandy sent her to live with me. I was delighted.
Thank you, Sandy, for your generosity. I love her and promise that she will have a good home here. Imagine! She traveled all the way from Georgia to southern Ontario. I wonder what tales she could tell about her journey?
The second surprise arrived at my door on Wednesday. About 1 pm, a knock came at the door and once again it was the Canada Post delivery truck driver. I will call him D. In his hand he held this box:
I knew right away that it had come from the US. I can tell by the box. I signed for it, brought it in and opened it. I'm expecting a few swap parcels and this one was all the way from North Carolina. Peggy of
Hidden Haven Homestead
had joined in my book swap and she was one of my partners. (I ended up with two partners because an odd number of people signed up. I loved it!) I carefully opened the parcel and was delighted to find some extra goodies inside.
Peggy included a beautiful book titled,
A Quiet Knowing Christmas
by Ruth Bell Graham, wife of Billy Graham. Included along with the book was a card with one of Peggy's adorable goats on it, a cake of homemade Hidden Haven goat's milk soap and Hidden Haven homemade milk's goat hand lotion. My hands have been dry and rough the last couple of weeks and none of the hand lotions that I have were working. As soon as I took this photo, I opened the lotion and put just a dab on my hands and then worked it in. Such a small amount and my hands are no longer dry. This is a great product. I would recommend it to anyone who is suffering from dry skin. The goat's milk soap was Holiday Crunch fragrance and it is heavenly. I love the fragrance. Thank you so much, Peggy. Everything you chose was perfect. I will be sure to do a book review once I've read the book. Peggy makes and sells her own goat milk products and she does a terrific job. Be sure to take time to visit
Hidden Haven Homestead
and also
Peggy's Etsy Shop
. I know I will be buying a few gifts from Peggy for the special people in my life in the future.
This morning when I got up, there on the table was a Tim Horton's coffee mug. I'd seen these advertised on TV and mentioned that I really liked them. Tim Horton puts out a line of collector items each year and this is for 2008. It looks exactly like their take-out cups except it has a handle. For those who are familiar with Tim Horton's products, there is even a rim on the top of the cup. Hubby bought this for me on his way home from work. I love it!
So, this has been quite the week for surprises, which is not something I'm used to. It was such a nice treat to get so many unexpected gifts. I do appreciate my hubby and all of my blogging friends. Remember the people who provide you with service this Christmas - the person who delivers your newspaper, the person who delivers your mail and anyone else who gives good service. You don't have to give a large tip or an expensive present. Cookies, candies or a card with a gift card or a small bill will let them know how much you appreciate their hard work.
~Blessings, Mary~