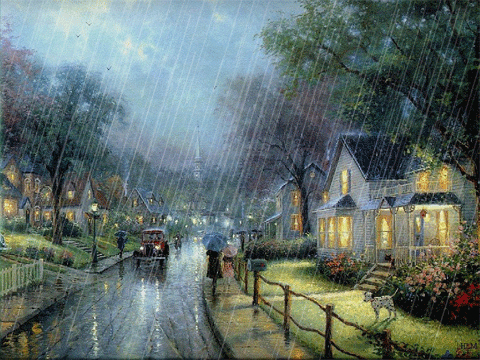 Yes, it's raining and cool again. I'm not sure where spring was, but she didn't visit our neck of the woods too many days. Soon we will be into the hot days of summer. It is to be 29 degrees Celsius here by Wednesday and that is 85 Fahrenheit. That is a little too warm for me. I would prefer 70 to 75 degrees all year round.

I have my three Pay it Forward recipients. They are:

Airman Mom

Pea from Pea's Corner

Hootin' Anni
Thank you, Ladies. The Pay it Forward last year was a lot of fun and I'll start looking for the perfect gift for each of you. It will arrive some time in the next year.

If you would like to participate, look for these lady's posts and join in the fun, or visit Denise at Life at My House. She is still looking for a couple of people as well.