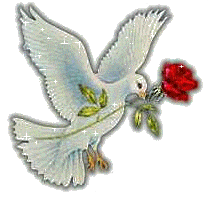 glitter-graphics.com


October is Senior and Elders Month in Ontario. Due to the case of Norma Stinson, who was abused by her nurses at the retirement home in which she lived, Ontario is looking more closely at how seniors are cared for. The story of Norma Stinson was a terrible tragedy. Norma was 87 years old and was kicked, slapped and stolen from. Her private care nurses discovered the abuse and moved Norma to another facility.
Without the staff of the new facility being aware of it, her nurses set up a video camera in her room. It caught the nurses there abusing Norma as well. When caught, they said that she kicked them and abused them and they were only retaliating. Norma's private nurses knew this was not so, as Norma couldn't lift her legs more than 6 inches. Norma's story was aired on W5 in the summer of 2005. Unfortunately, Norma has passed away since then.
How would we feel if our mothers or grandmothers were treated this way in a facility where they were paying thousands of dollars to be cared for? Where is the justice when the perpetrators were given a slap on the wrist for abusing a defenceless senior?
There's been a huge public cry in Ontario since Norma's story aired - and so there should be. Staff of retirement and nursing homes should be fired immediately if they so much as raise their voice to a senior. I know it can be frustrating when caring for elderly patients who kick, slap and punch the nurses who are responsible for their care, but often this is because the senior is retaliating in self defence.
I worked as a geriatric nurse in a nursing home and in private duty nursing. When I was a private duty nurse, I looked after a woman who was 101 years old. She kicked, slapped and, if you weren't watching, she would also bite. She had very few teeth, but knew exactly how to use the ones she did have. I could never figure out why she did this until one morning I arrived for work early.
As I walked toward the woman's private room, I heard shouting. The lady was crying out. I stood at the door and watched the night nurse pull the sheets off of the woman, grab her by the legs and turn her out of the bed. The woman hit the nurse and the nurse hit her back. I went ballistic and told the nurse to get out of the room. She did and I began to talk gently to the elderly woman. I laid her down and talked to her. I spoke in a gentle voice. I rubbed her legs that were always swollen.
Finally, she calmed down. I got her dressed, up in a chair and went to get her breakfast. I fed her, washed her face and combed her hair. I applied some lipstick. I told her how beautiful she was. She smiled, enjoying the praise. This lady had once been a social butterfly. I realized that she hated being trapped in a body that wouldn't work while her mind was as sharp as a tack.
I can't say that this lady never slapped, punched or bit another nurse. She did. What I did find out was that if you treated her kindly and with love, she responded positively. She wanted to be treated with dignity and respect.
If you know a senior citizen who is being abused by a family member or a health care professional, please report it. After all, someday you will be a senior and when that day comes, it will be you at the mercy of the perpetrators.