I was over at
Melanies
paying a visit and she had posted this game on her blog. I thought it might be fun to find out which of the Hundred Acre Wood characters I was, so I clicked the link and this is the results: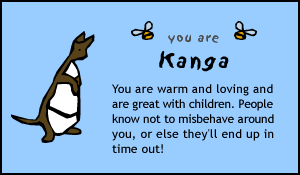 Take the 100 Acre Personality Quiz!
If you decide to play the game, please post a comment and let me know which character you are. Have fun with it. Many blessing for the day.