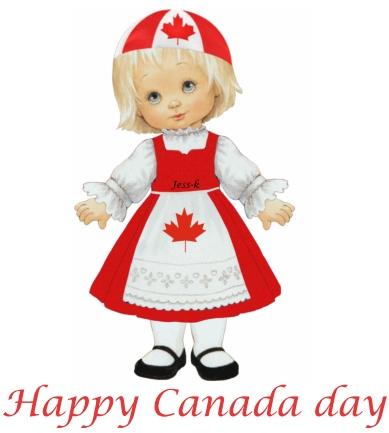 glitter-graphics.com
Today Canadians celebrated Canada's 142 second birthday. It was July 1, 1867 when Canada officially became a country. The holiday was called Dominion Day until 1982, when it was officially changed to Canada Day.
History was made today in a school gym in Iqualit, Nunvavut when twenty-one women became the first students in that territory to earn a graduate degree. The program was made possible by the University of Prince Edward Island and will mean higher education for the people who live in Canada's Far North. Though no men were included in this year's graduates, it's hopeful that they will be taking part in the 2010 class and marks a milestone in education for the people of Nunavut. Congratulations to all twenty-one recipients.
It seems that on the country's 142nd birthday that 70% of Canadians feel that all ties should be severed with Britian. 65% feels that when Her Majesty Queen Elizabeth II dies that all ties with the Crown should be severed.
In a conducted poll, the majority of Canadians feel that the Canadian flag and the Royal Canadian Mounted Police are the country's most distinctive symbols. However, more Canadians have eaten poutine than have been in a canoe or seen a moose. Other symbols important to Canada include the beaver and the maple leaf.
Hubby and I didn't take in any Canada Day festivities. We don't really like the crowds and deafening music. We had planned on taking a drive but put that off because of the unpredictable weather. I hope others in other parts of our nation were able to enjoy celebrating our country's birthday. Happy Canada Day.